Finest Productions,
Meticulous Installation
We are a commercial window tinting
firm that works with tenant finish
contractors, property management
companies,facilities managers,
building engineers,hospitals,
architects, and designers.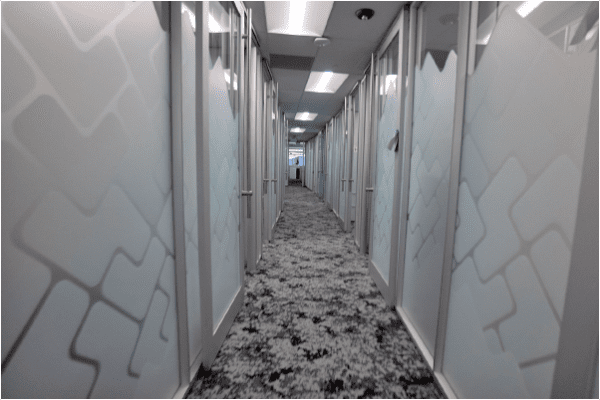 What Are Window Films?
Window films are a type of window treatment applied to windows and glass surfaces, designed to reduce the amount of solar heat transmitted through the glass and increase safety and security. The films help increase solar reflectivity, reject solar heat and reduce incoming ultraviolet light, resulting in a wide range of benefits:
Improved Comfort
Improved Energy Savings
Increased Privacy
Increased Fade Protection
Reduced Glare
Increased Safety and Security
National Window Tinting is a full service commercial
window film and graphics installation company.
Decorative Office & Commercial Window Tinting Films
At National Window Tinting we take customer service very seriously. Everyone within our company prides themselves on prompt and courteous service to our customers starting with that first phone call.
When you call us, that starts a process where we schedule a no-cost appointment. We come to your location with samples of window film material and technical literature.
read more »